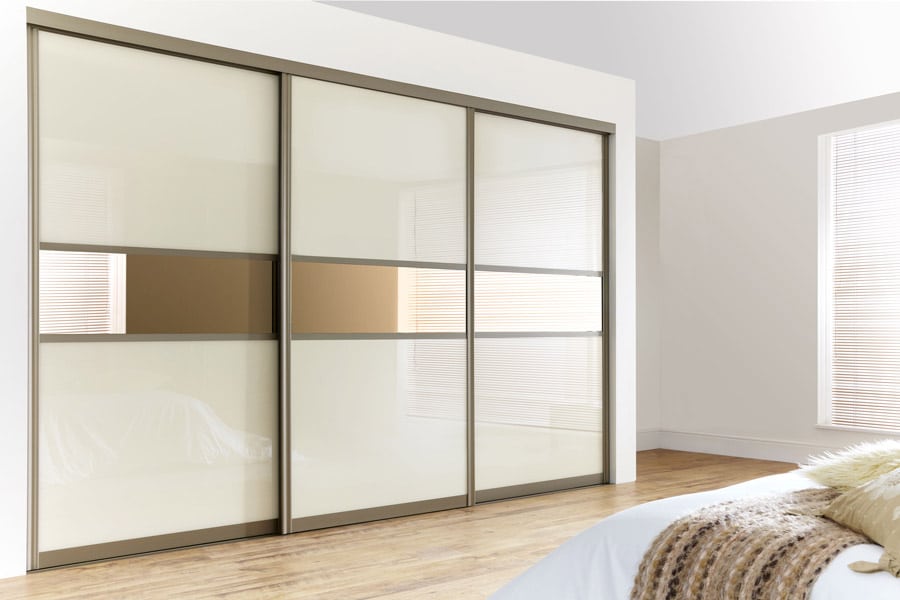 Depending on the size of the opening, you may choose to have 2, 3 or 4 sliding doors.
Sliding robe doors are smooth and easy operate due to the slimline handle, and quality aluminium tracking and frames installed.
Your wardrobe doors are the first thing everyone sees and this is why there are several finishes available including vinyl (a popular choice for kids rooms or the money conscious), mirror (often the preferred choice for master bedrooms), or tinted glass (often used for linen or kitchen cupboards).
All only need a quick wipe clean.